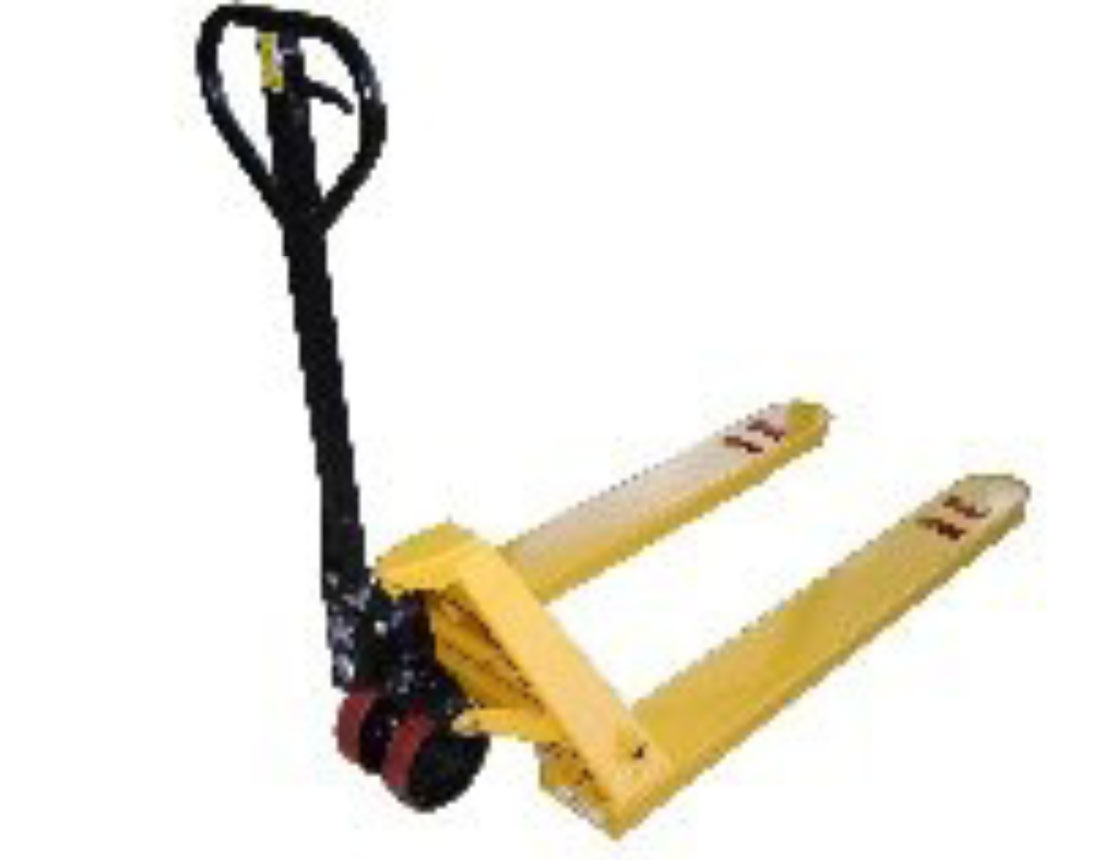 5000lb Load Capacity
Fork sizes: 27 x 48, 20 x 48, and 24 x 72
Standard features include poly on cast iron load rollers and steer wheels.
Solid nylon fork tip entry roller on each fork to ease transition over pallets.
Adjustable tubular push rods provide reliable performance.
Ergonomic handle with 3-way position lever for safe load control.
Self-lubricating bushings at all pivot points to minimize wear.
Hydraulic pump with over-load bypass valve.
Casters inc. will guarantee this product against material or manufacturing defects for the periods listed below:
* The chassis and associated components, hydraulic pump and handle assembly are covered for twelve (12) months.
* Wearable components such as wheels, rollers, bushings, bearings and seals are covered for ninety (90) days.
Casters Inc.
3610 N. Palafox St.
Pensacola, Florida 32505
850-434-8338